Watch 2 Fast 2 Furious
---
"How Fast Do You Want It?"
"2 Fast 2 Furious" is the second installment in the "Fast and Furious" franchise and follows where the first film has left off. Brian O'Conner had let Dominic Toretto, a fugitive, run from the police and soon found himself on the run from the FBI as well as the LAPD. Brian made a decision to leave Los Angeles, California and start his life over. He uses his racing skills that he acquired from his time with Toretto to make some cash.
When he finally lands a spot in Miami, Florida he meets Tej Parker a local ex-street racer who owns his own garage but makes cash on the side by organizing street races. Along with Jimmy who is a genius car tuner and Suki who is also a street racer, Brian has his Skyline modified to top of its class. Soon, he becomes well known for his driving skills and is given the credit he deserves
|
2003
|
1 hr 41 min
|

/

10
Cast

Studio

Director

John Singleton

Language

English
SUBSCRIPTION
RENT / BUY
CABLE
2 Fast 2 Furious News
New on Netflix for January: Sequels Galore
December 30, 2015 @ 1:46 pm PST
|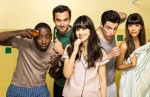 As it does every month, Netflix is both gaining and losing dozens of titles from its streaming catalog in January. This month, though, the losses could significantly outweigh the gains.
Read More

'Fast & Furious' Star Paul Walker Dies in Crash
December 01, 2013 @ 10:08 am PST
|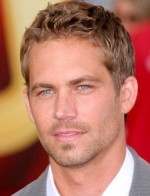 Paul Walker, 40, a key figure in the "Fast & Furious" films, died Saturday afternoon in a one-vehicle crash in southern California. The driver of the car, in which Walker was a passenger, also died.
Read More

Vin Diesel Names Daughter After Late 'Fast and Furious' Co-Star Paul Walker
March 23, 2015 @ 10:24 am PST
|
Read More

Tyrese Gibson Talks 'Fast Five,' 'Fast Six' And What's In Store For His Character
October 04, 2011 @ 5:00 am PST
|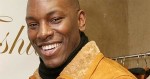 Tyrese Gibson, who's been a part of not only three "The Fast And The Furious" installments but also all three "Transformers" entries so far, sat down with reporters recently and said that "Fast Five" specifically couldn't have all come together had its stars not kept everything in perspective.
Read More


Watch 2 Fast 2 Furious Trailer

2 Fast 2 Furious Official Trailer #1 - (2003) HD
|
1:53

Watch 2 Fast 2 Furious Online - Watch online anytime anywhere: Stream, Download, Buy, Rent
2 Fast 2 Furious is currently available to watch and stream, download, buy, rent on demand at Amazon Prime, Sling, DIRECTV NOW, Amazon, Vudu, Google Play, FandangoNow, YouTube VOD, iTunes online.