Watch Breakfast at Tiffany's
---
"Audrey Hepburn plays that daring, darling Holly Golightly to a new high in entertainment delight!"
An eccentric society girl meets her new neighbor. He is a struggling writer. Her curious nature leads her to snoop into his affairs. The begin talking and become friends. He finds a stranger sneaking around her apartment. She later confesses he was her husband when she was 13, but the marriage was annulled, and refuses to let go. He tries to leave her but they find each other in the rain and kiss.
|
1961
|
1 hr 55 min
|

/

10
Cast

Studio

Director

Blake Edwards

Language

English
FREE
SUBSCRIPTION
RENT / BUY
Breakfast at Tiffany's News
New on Netflix for October: 'Kung Fu Panda 3' and 'Vampire Diaries'
September 23, 2016 @ 7:18 am PST
|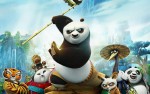 October on Netflix won't exactly be filled with hot new movies, but there will be at least one recent hit that your kids will probably want to see. There will also be a lot of new episodes of your favorite CW series.
Read More

Legendary Singer Andy Williams Dead At 84
September 26, 2012 @ 11:03 am PST
|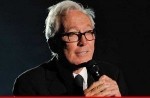 America has lost another legendary, beloved entertainer. Hoping to overcome bladder cancer and take the stage once more this month at age 84, Andy Williams has died. The iconic "Moon River" singer enjoyed a celebrated career marked by 18 gold and three platinum-certified records, as well as success in television with "The Andy Williams Show."
Read More


Watch Breakfast at Tiffany's Trailer

Breakfast at Tiffany's trailer
|
2:39

Watch Breakfast at Tiffany's Online - Watch online anytime anywhere: Stream, Download, Buy, Rent
Breakfast at Tiffany's is currently available to watch and stream, download, buy, rent on demand at Amazon Prime, FlixFling VOD, Amazon, Vudu, Google Play, FandangoNow, YouTube VOD, iTunes online.