Watch Dumb and Dumber
---
"What the one doesn't have, the other is missing."
Dumb and Dumber is more than just an ordinary comedy film. Dumb and Dumber is actually a combination of a buddy film, crazy road trip, hidden treasure, and mistaken identity all rolled into one wacky comedy. The two childlike friends are good guys, but basically very dumb. The movie stars Jim Carrey and Jeff Daniels in the leading roles. Other roles are played by Lauren Holly, Karen Duffy, Charles Rocket, Victoria Rowell. The director of the movie is Peter Farrelly. Writers include Peter Farrelly, Bennett Yellin. The movie is rated PG-13 and it hit the screen back in 1994. Reviewers find that Dumb and Dumber is a very smart movie that will keep you laughing.
Jim Carry and Jeff Daniels play two best friends whom through strange circumstances get in a ton of trouble. The two best buddies are roomies. Jeff Daniels plays the character Harry. Harry is a real entrepreneur and starting his own dog grooming business. He even owns a van that is decorated like a sheepdog. Jim Carrey plays Lloyd. Lloyd is a chauffeur who develops a crush on a passenger played by Lauren Holly who loses her briefcase.
The outrageous comedy really starts to take off when the two bumbling best friends get fired from their jobs. They decide to go on a cross country trip in the tricked out doggie van. Their goal is to return the briefcase to the rightful owner in Aspen. Dumb and Dumber is packed with a lot of low brow humor that will tickle the funny bone. The audience is taken along for a ride to watch the two bumbling buddies get into a lot of strange circumstances that defy common sense. One hilarious scene follows another.
Once they arrive in Aspen, the fun really begins. Their unintentional stupidity and innocence gets them in one wacky adventure after another.
|
1994
|
1 hr 47 min
|

/

10
Cast

Studio

Director

Bobby Farrelly, Peter Farrelly

Language

English
Dumb and Dumber News
'Dumb and Dumber' Sequel Still Alive, Jim Carrey Included
September 26, 2012 @ 11:59 am PST
|
Fans of 90's Farrelly movies were saddened when Jim Carrey was said to have dropped out of the "Dumb and Dumber" sequel. But according to new updates, it seems that he's still in it, and the project is still alive. Yay!
Read More

Next Up for the Farrellys: 'Dumb and Dumber 2' with Jim Carrey and Jeff Daniels?
October 27, 2011 @ 6:30 am PST
|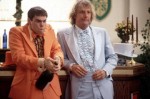 It has been more than a decade since the Farrelly Brothers released their low-budget, high-profit big ticket into the world of screenwriting, "Dumb and Dumber." Now, more than 15 years later, they might be getting back to their roots with a sequel to the film. No we're not talking about "Dumb and Dumberer: When Harry Met Lloyd."
Read More

Third 'Dumb And Dumber' Might Stall Without Jim Carrey
June 20, 2012 @ 2:24 pm PST
|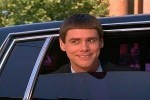 Bad ideas have ways of sorting themselves out. Jim Carrey has reportedly bowed out of a third "Dumb and Dumber" movie because the project supposedly wasn't progressing at a speed to his liking. Consequently, Warner Bros. and New Line Cinema are now reportedly reluctant to make the movie without him.
Read More

'More As the Story Develops': Jeff Daniels in Talks for Aaron Sorkin HBO Pilot
March 22, 2011 @ 12:23 pm PST
|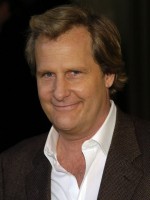 As we reported back in January, after a brief foray into writing Oscar-winning screenplays, Aaron Sorkin will be returning to his home base: TV shows that are about TV shows. In the past, Sorkin wrote "Sports Night," which took place behind the scenes at a Sportscenter-type show, and "Studio 60 on the Sunset Strip," which took place behind the scenes at a "Saturday Night Live" kind of program.
Read More


Watch Dumb and Dumber Trailer


Watch Dumb and Dumber Online - Watch online anytime anywhere: Stream, Buy, Rent
Dumb and Dumber is currently available to watch and stream, buy, rent on demand at Google Play, iTunes online.