Watch Super 8
---
"It Arrives."
Released in 2011, Super 8 is an American sci-fi thriller movie about love, forgiveness, and extraterrestrials. The movie was directed by J.J. Abrams, who is also responsible for writing the story. Super 8 stars Elle Fanning, the younger sister of Dakota Fanning, and Joel Courtney. The movie was received positively, grossing a Box Office hit of nearly $260 million over a production budget of $50 million. Running time is clocked at 112 minutes.
The storyline is set during the late 1970s in a small town called Lilian, Ohio. The town's deputy, Jack Lamb, mourns as he gets widowed after the death of his wife at work. Grieving together with Jack is their son, Joe, who now copes with the realization that he no longer has a mother. The deputy condemns his wife's colleague, Louis Dainard, for the accident and death of her wife since she was only covering his shift when Louis is unable to come by to work due to drinking problems.
On the day of her wake, Louis visits the Lamb's residence to give his condolences, but is immediately stopped and dragged by Jack back to his car. The movie then skips a few months later where Joe and his friends including Charles Kazynk is seen entering the school. They are chatting about a movie that his friend Charles, being a cameraman, wants to make. He is later surprised to hear that the leading lady for the supposed film is Alice Dainard, the daughter of Louis.
One night, Alice sneaks her dad's car to pick up the young pre-teenagers including Charles, Martin, Preston, Cary, and Joe, who Alice is at first reluctant to bring with them, believing that he'll snitch up on them to his father.
As the movie progresses, Joe and Alice become infatuated with one another although aware that their individual fathers would be infuriated with the fact that they are seeing each other. Eventually, the two families are forced to intervene together when an extraterrestrial creature abducts Alice.
|
2011
|
1 hr 52 min
|

/

10
Cast

Studio

Director

J.J. Abrams

Language

English
Super 8 News
J.J. Abrams to Develop Portal, Half-Life Movies? Gamers, Rejoice!
February 10, 2013 @ 10:00 am PST
|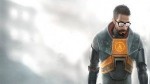 J.J. Abrams tells a Las Vegas video game summit that he and Valve Software's Gab Newell are working together to bring Half-Life and Portal to the big screen! Who should Abrams cast for the films?
Read More

VIDEO: Watch the First Trailer for 'Mission: Impossible - Ghost Protocol'
June 29, 2011 @ 5:17 am PST
|
When we last saw Ethan Hunt (played by Tom Cruise), he was flipping off of motorcycles and dealing with Philip Seymour Hoffman in "Mission: Impossible III," directed by J.J. Abrams ("Super 8"). Hunt's back for "Mission: Impossible - Ghost Protocol," which marks the fourth movie in the series and probably also sets some kind of record for most punctuation used in a movie title. Check out the trailer for "Mission: Impossible Ghost Protocol" now.
Read More

'The Vampire Diaries' Premieres Tonight: Watch a Two-Minute Preview
September 15, 2011 @ 12:14 pm PST
|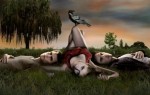 "The Vampire Diaries" returns tonight after a four-month summer layoff, and (as the promo from The CW run earlier last week implies) the white-hot love triangle between Elana (Nina Dobrev), Stefan (Paul Wesley) and Damon (Ian Somerhalder) is back and fully sizzling. Watch a preview of the season premiere here. We've got a new two-minute preview of the premiere episode below, and The CW has also provided a synopsis of the first episode of season 3 below.
Read More

Weekend Box Office: 'Cars 2' Races to the Top, 'Bad Teacher' Not So Bad After All
June 26, 2011 @ 11:58 am PST
|
The soft opening of "Green Lantern" last weekend made for a slow week at the box office, but earnings bounced back in a big way this weekend thanks to the surprising performances of two new releases. "Cars 2" took the top spot with an impressive $68 million. There was reason to worry going into the weekend, as reviews of the Pixar sequel were less than stellar: the movie only managed a 34% on Rottentomatoes.
Read More


Watch Super 8 Trailer


Watch Super 8 Online - Watch online anytime anywhere: Stream, Buy, Rent
Super 8 is currently available to watch and stream, buy, rent on demand at Amazon, Vudu, Google Play, iTunes, YouTube VOD online.