Watch Talladega Nights: The Ballad of Ricky Bobby
---
"The story of a man who could only count to #1"
In this movie Will Ferrell plays Ricky Bobby, a Nascar driver who loves the need for speed and enjoys going fast and winning races. Ricky was raised by a strick devout Christian mother who was married to a jail bird of a father. When Ricky was a mere 10 year old boy, his father decided to show up at his schools career day, but managed to get kicked out of the school due to his terrible language in front of the small children. Ricky did not see his father for many years after that point.
While involved in racing Ricky meets his best friend Cal once again and arranges to have his be a part of his team. He also meets his wife Carly who enjoys the finer things in life and wants to be with a winner and not someone who loses.
When Ricky rises to the top of Nascar he decides that he can have the ultimate dream life and buys a huge mansion with a beautiful gleaming pool, all the cars possible and any other toys that a millionaires money could buy a person.
Ricky wrecked and went crazy thinking he was on fire and paralyzed after his car went soaring through the air. He even is in a wheelchair for a length of period. His wife then divorces him and marries Cal who is the new Rickey Bobby in the Nascar circut.
Ricky takes his children back to his town and tried to teach them to work for a living like he did, however they are rude children who have to be set straight by their God fearing grandmother.
Later on in the movie Ricky and Cal mend their friendship and vow to never part ways with one another again. Ricky gets back into racing where Cal decides that he enjoys fixing cars better than actually racing them and this concludes the end of the movie.
|
2006
|
1 hr 48 min
|

/

10
Cast

Studio

Director

Adam McKay

Language

English
More Like Talladega Nights: The Ballad of Ricky Bobby
Talladega Nights: The Ballad of Ricky Bobby News
Seth Rogen Doesn't Like the Idea of 'Clean Versions' of Films
June 07, 2017 @ 8:16 am PST
|
Read More

Will Ferrell Announces 'Anchorman 2': Will It Work?
March 29, 2012 @ 12:04 pm PST
|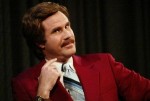 Conan O'Brien and Andy Richter had a surprise guest on "Conan" last night: none other than Will Ferrell, decked out as Ron Burgundy (complete with jazz flute), who was there to announce that there will be a sequel to "Anchorman." But will it work? Watch the announcement here.
Read More

'The Green Mile' Actor Michael Clarke Duncan Dead At 54
September 03, 2012 @ 5:12 pm PST
|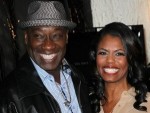 A big, big voice has been silence. Cut down in July by a heart attack from which he never fully recovered, actor Michael Clarke Duncan has died today in Los Angels. He was 54 years old. Duncan, a former bodyguard, received his greatest recognition with an Oscar nomination for his supporting turn in Frank Darabont's "The Green Mile."
Read More

Officially Funny Guy: Will Ferrell To Be Honored With Mark Twain Comedy Prize
May 12, 2011 @ 1:45 pm PST
|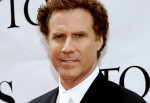 If you needed any proof that Will Ferrell is hilarious, here it is: the actor will soon be honored with the Mark Twain Prize for American Humor at the Kennedy Center. The award is a prestigious one, and one that Tina Fey received last year. Her speech, which contained some quips about Sarah Palin and conservative women, was controversially edited by PBS.
Read More


Watch Talladega Nights: The Ballad of Ricky Bobby Trailer

Talladega Nights: The Ballad of Ricky Bobby|2:27

Watch Talladega Nights: The Ballad of Ricky Bobby Online - Watch online anytime anywhere: Stream, Buy, Rent
Talladega Nights: The Ballad of Ricky Bobby is currently available to watch and stream, buy, rent on demand at Google Play, iTunes online.