Watch The King's Speech
---
"Find your voice."
The King's Speech is a historical drama based on the monarchy of King George VI. It was released in 2010. Colin Firth plays King George VI, who must step up to assume the throne when his brother abdicates from ruling. He is seen as unfit to rule due to a serious speech issue that causes him to heavily stutter whenever he speaks. In order to overcome this, he engages in assistance with trying to conquer his speech impediment with Lionel Logue, an Australian speech therapist, played by Geoffrey Rush.
This movie is very focused on the personal life and struggles of King George VI, as opposed to the political front. Throughout the movie, George works with his therapist to try and improve on his speaking skills. Due to his inability to speak without stuttering, he is often under scrutiny about whether or not he is a fit ruler. Lionel works with the King to find unique and unorthodox ways to help him improve his ability to speak clearly.
As the movie progresses, you begin to see how complex the King's life is behind the closed doors of being a leader. He fights to convince his country he is a fitting ruler, while struggling with the many complications in his personal life, including family issues and conquering his own fear of failing his people whilst a war is occurring.
While the film mostly focuses on the private struggles of the King, there is also a very heavy historical presence of the events taking place for England during this time. This film progresses through the beginning of World War II, and the terrifying prospects of war in England during that time period. Many of the personal struggles that King George VI faces are echoed in the decisions being made in relation to the war.
This film shows excellent detail to historical fact, as well as an in-depth view to the interconnections and relationships among the Royal family and politicians during this time period. While the film focuses mostly on the King, there is very specific detail to the relationships between secondary characters as well. There is thorough attention to the relationship between England and the rest of Europe during early World War II as well. This movie is full of informative facts and strong personal struggles on the part of the country and King alike.
|
2010
|
1 hr 59 min
|

/

10
Cast

Studio

Director

Tom Hooper

Language

English
The King's Speech News
Filming To Start In Serbia On 'Titanic: Blood & Steel'
September 02, 2011 @ 4:17 am PST
|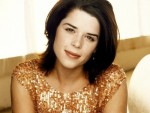 While this mammoth project seems doomed to failure (much like its subject matter), there's much more lurking beneath the surface. "Titanic: Blood And Steel," the 12-part mini-series with a $30-million budget and stars like Neve Campbell and Peter North, starts filming this week in Serbia, and it will debut in time to coincide with the 100th anniversary of the "unsinkable" ship's maiden voyage to New York. The project takes on an interesting twist from "Titanic" films past.
Read More

New Discovery Channel Doc Examines Story Behind 'The King's Speech'
April 11, 2011 @ 11:28 am PST
|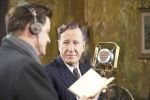 If the fantastic and inspiring story behind "The King's Speech" got you curious about King George VI, Lionel Logue, and the rest of the real-life versions of the characters in the film, then you're in luck.
This Saturday, the Discovery Channel will be airing a documentary show titled "The Real King's Speech," which will examine the historical details behind the story we saw in the film.
Read More

VIDEO: 'The King's Speech' Director Tom Hooper Brings His Oscar-Worthy Talent To...A Captain Morgan's Commercial?
May 20, 2011 @ 5:00 am PST
|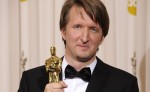 Tom Hooper quickly became one of the most internationally-respected directors in the world when he won the Oscar and a number of other awards for directing "The King's Speech." The world, as they say, is Tom Hooper's oyster. So what was Hooper's first move after his work with "The King's Speech" was over? Why, directing a Captain Morgan's rum commercial of course! The new Captain Morgan's campaign kicks off with an 80-second spot directed by Hooper, in which the famous captain halts a deadly battle in an unorthodox manner.
Read More

'The King's Speech' Star Geoffrey Rush A Late Add for 'Green Lantern'
March 31, 2011 @ 6:35 am PST
|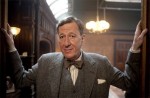 And you thought that casting was done for "Green Lantern!"
With advances in moviemaking technology come more and more computer-generated characters, who will go through actual shooting as little more than a tennis ball on a stick. It is only in post-production that these characters are animated and eventually voiced.
So, when news breaks that Geoffrey Rush has been cast in "Green Lantern" only a month or two before its release, you can't be too shocked.
Read More


Watch The King's Speech Trailer

Official Trailer - The Weinstein Company|2:28

Watch The King's Speech Online - Watch online anytime anywhere: Stream, Download, Buy, Rent
The King's Speech is currently available to watch and stream, download, buy, rent on demand at Netflix, Amazon, Vudu, Google Play, FandangoNow, YouTube VOD, iTunes online.